Inspiration for Seniors and for Aging
Let these quotes on aging inspire you
Aging can be difficult at times, we all go through it. It is important to remember that even though our physical appearance changes, our spirit does not. Some people in their 70s and 80s are much younger than some people in their 20s or 30s. It all comes down to one thing and that is our outlook on life. Everybody is looking for the fountain of youth, but what they often are unaware of is that the fountain of youth can be found by simply looking within oneself.
Always remember, we are never too old to realize a new goal or dream. Also we must realize, just because someone is older, it does not mean that they have nothing left to offer to society and are incapable of accomplishing great things in their remaining years.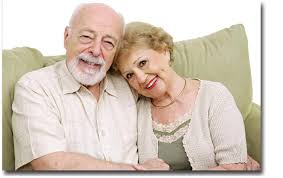 The following is a collection of inspirational senior quotes and quotes on aging that are sure to cause a pause for reflection.
"The longer I live the more beautiful life becomes." ~ Frank Lloyd Wright
"Anyone who stops learning is old, whether at 20 or 80. Anyone who keeps learning stays young. The greatest thing in life is to keep your mind young." ~ Henry Ford
"Beautiful young people are accidents of nature, But beautiful old people are works of art." ~ Eleanor Roosevelt
"To keep the heart unwrinkled, to be hopeful, kindly, cheerful, reverent that is to triumph over old age." ~ Thomas B. Aldrich
"Age is whatever you think it is. You are as old as you think you are." ~ Muhammad Ali
"When our memories outweigh our dreams, we have grown old." ~ Bill Clinton
"You are never too old to set another goal or to dream a new dream." ~ C.S. Lewis
"And in the end, it's not the years in your life that count. It's the life in your years." ~ Abraham Lincoln
"Aging seems to be the only available way to live a long life." ~ Daniel Francois Esprit Auber
"If I'd known how old I was going to be I'd have taken better care of myself." ~ Adolph Zukor
"If wrinkles must be written upon our brows, let them not be written upon the heart. The spirit should not grow old." ~ James A. Garfield
"Grow old with me the best is yet to come." ~ Robert Browning
"A comfortable old age is the reward of a well-spent youth. Instead of its bringing sad and melancholy prospects of decay, it would give us hopes of eternal youth in a better world." ~ Lydia M. Child
"How beautifully leaves grow old. How full of light and color are their last days." ~ John Burroughs
"Age is a matter of feeling, not of years." ~ George William Curtis-
"People are always asking me when I'm going to retire. Why should I? I've got it two ways – I'm still making movies, and I'm a senior citizen, so I can see myself at half price." ~ George F.Burns
"Sure I'm for helping the elderly. I'm going to be old myself someday." ~ Lilian Carter
"To be seventy years young is sometimes far more cheerful and hopeful than to be forty years old." ~ Oliver Wendell Holmes
"Age is an issue of mind over matter. If you don't mind, it doesn't matter." ~ Mark Twain